I've realized I've talked much about various Battle Armor designs, but haven't shared them. Time to fix that.

We shall start with the Haboob, my latest creation and more like the 3rd iteration of the fire support elemental design concept.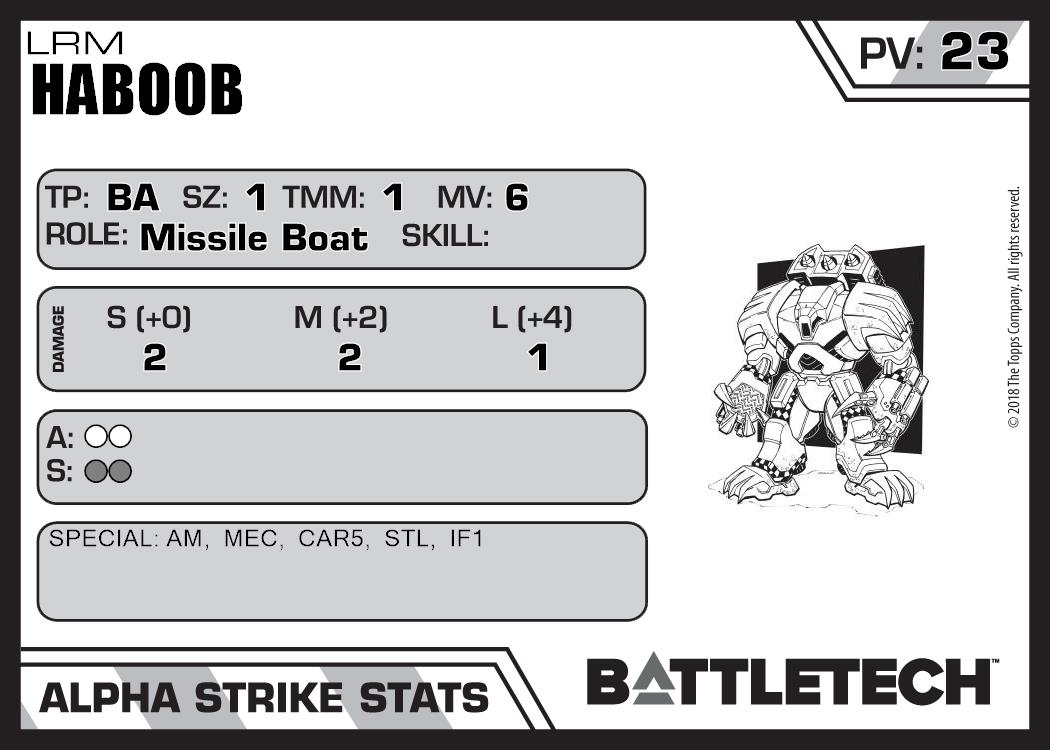 The Haboob is derived from the Monolith.
Named after giant dust storms that can envelope cities, The Haboob is intended to be a mechanized design, capable of both giving long range fire support, while also being a credible threat with anti-mech attacks. Its a mixed bag Twin Light Machine guns are OK, but not really good Anti-mech damage. The LRM-3 only has 4 missile salvos, and the only 9 points of armor leaves it weak to clan 10 point weapons. It has ground speed only which is a step down from classic Elemental armor, but can at least match the elementals speed in open terrain.

Alpha strike stats, its decent, if not overwhelming. Can't jump, but tends to have better long range damage compared to normal elementals. Stealth armor makes it slightly more survivable in mechanized operations and at longer ranges compared to the To hit bonus from jumping. But you pay for the extras you get in PV.